Social Media as an Educational Tool
We are exploring innovations in EdTech!
This is the eighth installment of a series highlighting the top innovations in education technology.
Read Part I - Internet of Things
Read Part II - Educational Gaming
Read Part III - Avatars
Read Part IV - Virtual Reality
Read Part V - Robotics
Read Part VII - Mobile Technology and Apps
How can social media be used in the classroom?
Social media is often seen as the key driver of communications and marketing. A growing number of schools and teachers are utilizing social media in the classroom to further engage students in the learning process. Social media is a tool that teachers can use to make their classroom more engaging, relevant and culturally diverse.
Impact on Student Learning
Two main benefits of using social media in an online classroom: the sense of community it fosters among students, and the ability for students and professors to share information with each other.
Engaging students outside of school will increase achievement, attendance rates, graduation rates and students will find their learning much more relevant and meaningful.
A recent survey of more than 1,000 teachers found 47 percent of all K-12 teachers said participation in social media platforms could help enhance their students' education.
Examples of Use
Social media has a natural collaborative element. Students critique and comment on each other's assignments, work in teams to create content and can easily access each other and the teacher with questions.
Many schools use Facebook and Twitter to communicate with students and parents, and students use social media to plan events. In class, teachers routinely ask students to power up their cellphones to respond to classroom polls and quizzes.
Students can post questions and answers to school math blogs, where a student struggling with algebra could find several classmates willing to walk him or her through a problem or even post video of the best way to solve it.
Cost
Social media tools are low cost or free for educators to implement in the classroom and across classrooms within a school or network.
Do you use social media in your classroom? How can educators engage students through social media safely and effectively?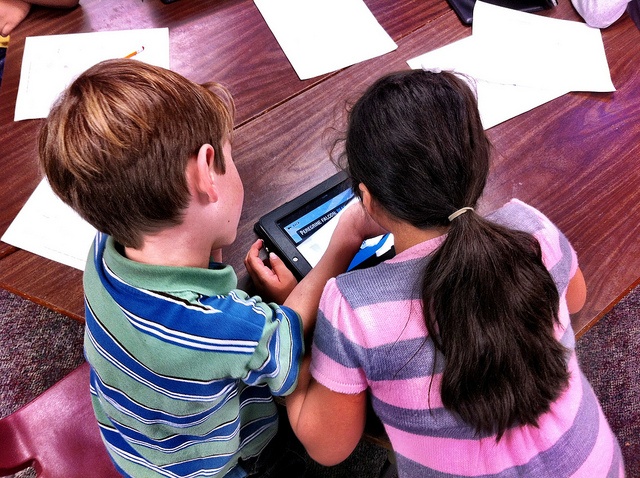 Cover Photo Source: Jason Howie