Global Teacher Prize Winner
The Education Partners is proud to announce Palestinian teacher Hanan Al Hroub as the recipient of the Global Teacher Prize awarded annually by the Varkey Foundation. The Global Teacher Prize provides 1 million dollars (USD) to the teacher who has made an outstanding contribution to the profession. This year, over 8,000 applicants competed for what has been identified as, "the Nobel Prize of Teaching", with ten finalists invitedas honorary guests to attend the the Global Education and Skills Forum (GESF) hosted at the Atlantis resort in Dubai this past March. The 1,500 member live audience erupted as Pope Francis announced via pre-recorded telecast that Hanan would be the 2016 recipient of the Prize.
Yet the joy expressed by Hanan on stage upon hearing her name called belied the struggles encountered along her personal and professional journeys in anticipation of this moment. Hanan never intended to become a teacher, but her course of university study shifted as she observed the behavioral changes of her children following their witnessing of a violent attack on their father as he walked them home from school one afternoon. She soon realized that local schools were ill-equipped to care for students who suffered emotional damage from trauma. In response, Hanan began to invent games to help her children confront their emotional distress, and her home soon became an unofficial community center for other neighborhood children encountering similar challenges. The games played in her home provided the laboratory for future classroom activities designed to educate and engage all students. Hanan's capacity to shape the lives of children through game-based education coupled with her commitment to promoting non-violence has received high praise from parents, municipal administrators, fellow teachers, and former students.
The Education Partners congratulates Hanan on her tremendous achievement earned in part through an unwavering commitment to ensuring that all students receive an excellent education. Our team, in alignment with Hanan's service, believes that caring for the whole child, in particular those demonstrating the greatest need, is a critical component to improving all school systems around the globe. The Education Partners would also like to commend Hanan for her unparalleled ability to engage communities through innovative instructional techniques.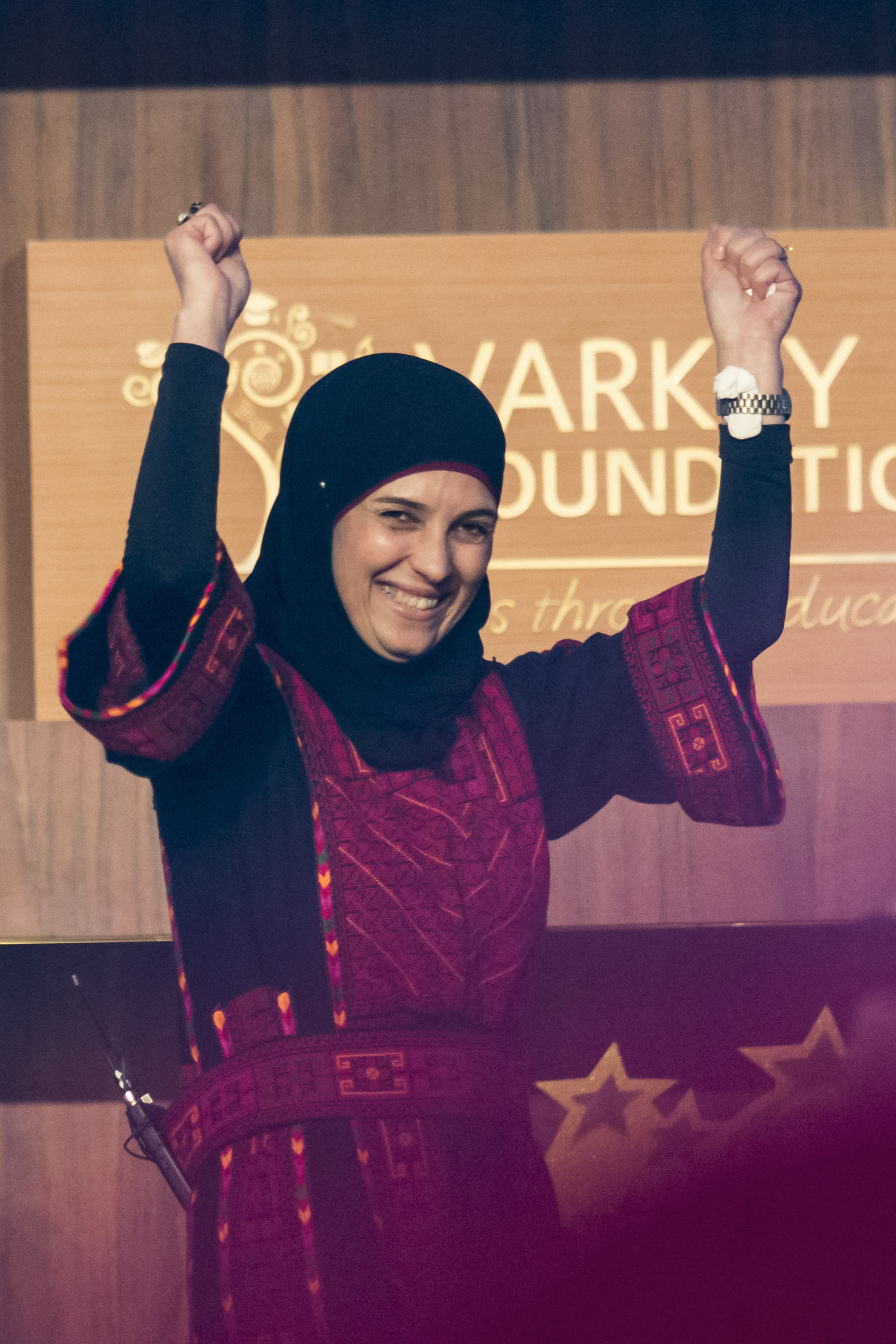 Thank you, Hanan, for all you continue to do for children!