Tennessee: Fastest Improving State in the Nation
Tennessee had the largest academic growth on the 2013 National Assessment of Educational Progress (NAEP) of any state, making Tennessee the fastest improving state in the nation.
Increased standards: Higher state-based standards allowed educators to better assess gaps in student learning. Whereas an earlier iteration of state testing had proficiency benchmarked at 90% (compared to 26% on the NAEP assessment), the more rigorous standards brought proficiency to around 50%, which provided a better understanding of student needs for substantial improvement.
The NAEP results also show that Tennessee had the largest growth of any state in a single testing cycle since NAEP started nationwide assessments a decade ago.

The state improved in overall national ranking in each of the NAEP's four tests. For fourth-grade students, Tennessee went from 46th in the nation in math to 37th and from 41st to 31st in reading. Tennessee also had very strong growth for African-American students, and the state saw gains in overall results while significantly increasing the participation of special education students on the test.

Tennessee has also seen three years of continuous growth on its state assessments, also known as the Tennessee Comprehensive Assessment Program (TCAP). Since 2010, 91,000 more students are on grade level in math, and 52,000 more students are on grade level in science. This growht is consistent with the department's commitment to raising expectations for all students
Specific Strategies
After being elected in 2009, Governor Haslam made education one of his top three priorities. He launched the "Tennessee Promise," the only program in the country to give every graduating high school senior a chance to earn a certificate or degree beyond high school free of charge and with a personal mentor.

Using Race to the Top funds, Tennessee passed a teacher evaluation system tied to student achievement.

In July 2011, Tennessee became one of the first states to implement a comprehensive, student outcomes-based, statewide educator evaluation system: the Tennessee Educator Acceleration Model (TEAM).This implementation was a key part of Tennessee's First to the Top Act.

The state board voted to tie teacher compensation to those evaluations and effectively ended tenure for those teachers who score level 1 or level 2 on their evaluations.
Reasons Underlying the Improvements
Higher education standards. Tennessee adopted more rigorous standards.

Real-world employee evaluation, something common in the private sector but until recently mostly unknown in schools. In Tennessee, for example, a teacher could go ten years between performance evaluations. That changed dramatically in 2011 when Tennessee became one of the nation's earliest adopters of professional teacher evaluations. It's not just that the evaluations are tied to how much students learn; it's that they involve actual feedback to teachers based on what great instruction looks like.
Commenting on the NAEP improvement, Tennessee Lt. Gov. Ron Ramsey noted, "From tenure reform to teacher evaluations to the elimination of the union monopoly on collective bargaining, Tennessee has led the nation in pursuing ambitious reforms. Now we see the results."
The gains seen in Tennessee are poised to be continued under Tennessee's commissioner of education Dr. Candice McQueen, who was sworn in on January 17, 2015. During her first year as commissioner, Dr. McQueen led a statewide effort to create a new strategic plan and vision called Tennessee Succeeds. The comprehensive plan provides aligned goals, priorities, and strategies focused on increasing postsecondary and career readiness for all of Tennessee's 1 million students.
Read about the states that made the largest gains in the NAEP.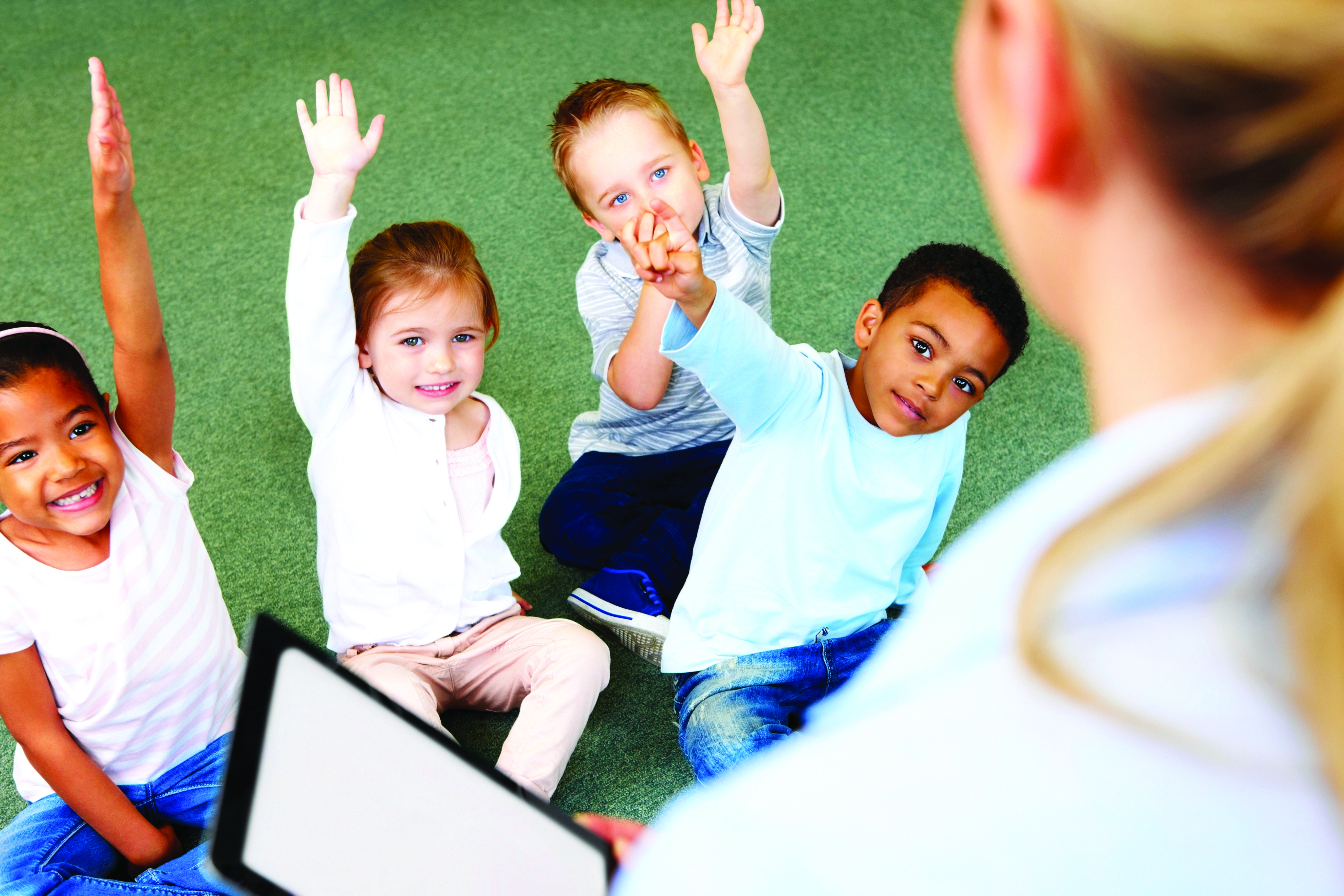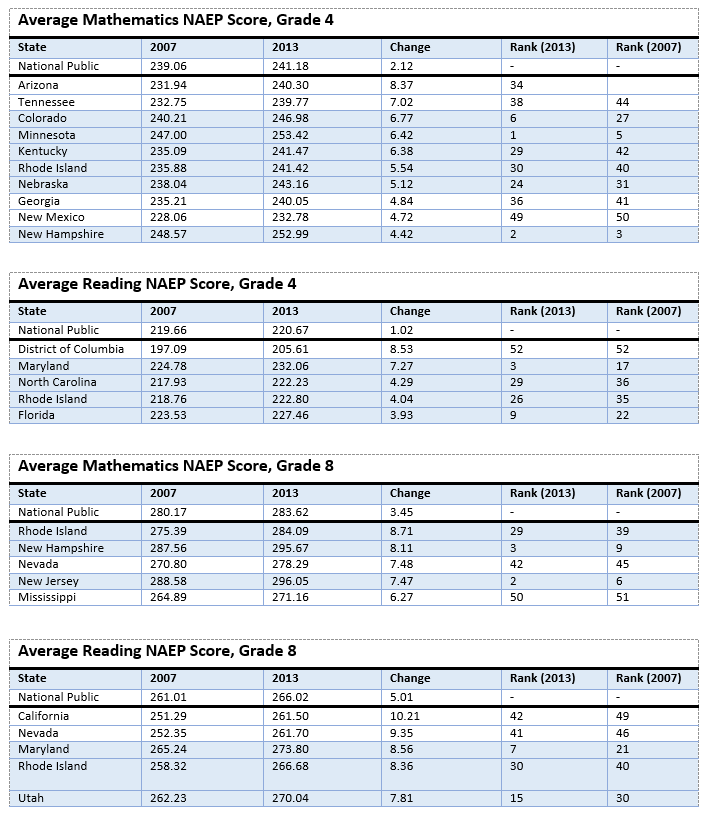 For more information about the NAEP, click here.