EdTech Revolution: Robotics
We are exploring innovations in EdTech!
This is the fifth installment of a series highlighting the top innovations in education technology.
Read Part I - Internet of Things
Read Part II - Educational Gaming
Read Part III - Avatars
Read Part IV - Virtual Reality
What is the impact of technology on education? How can teachers leverage emerging technologies to impact student achievement?
Robotics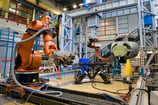 How do robotics affect education, and how can teachers use robotics to teach students the skills they need to be successful in the 21st century?
Robotics is changing the way the schools and classrooms are employing technology, allowing for complex coding and programming. It has become important to emphasize STEM connections at an early level in order to encourage student career exploration as they continue their education. Robots have been recognized as having the potential to transform and enhance the learning process in education.
Impact on Student Learning
After using an educational robot as an instructional tool to support language teachers at an elementary school, teachers indicated that the robot created an interactive and engaging learning experience by attracting and maintaining the students' interest in instructional material and facilitating the development of problem-solving

skills.

Educational robots can capture the imagination of young learners, and their practical potential is high in numerous applications including enabling disabled students to interact with the environment.

Research shows that robotics camps and competitions appear to be viable strategies to increase student STEM learning, robotics self-efficacy, and problem solving skills.
Examples of Use
The Raspberry Pi has a huge online community and growing wiki that will provide educators with everything they need to get their programming class started. The device is the perfect tool for forward-thinking teachers who are willing to teach this kind of technology to

students.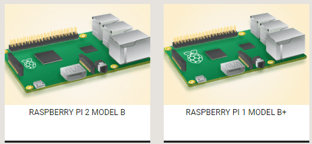 Drone technology can have an incredible impact in scientific study, with real-world applications in solving both historical mysteries and modern global challenges.

3D printing or additive manufacturing is a process of making three dimensional solid objects from a digital file. Students can use this 'Internet of things' to find solutions that are similar to their problems, download and modify them for the particular issue they are aiming to address. Much like that of open source software.

Lego Education uses robotics to help students take ownership of the learning pocess.
Image Source: Lego Education
Cost
The cost of robotics technology and corresponding hardware varies. Programming tools such as Raspberry Pi can cost $35 each, compared to $30,000 to install 3D printers.
How are you using robotics in your classroom or district?
Cover photo: View of the robotics department at NRC's Aerospace Manufacturing Technology Centre in Montréal. Front: A track-mounted 500-kg (payload) robot with an automated drilling/riveting end-effector. Back: A smaller (250-kg) robot, suspended on a large overhead gantry (in grey), which is used to perform various joining/assembly operations.
Source: NRC / CNRC