ECET2NY: Elevating the Teaching Profession
Today, our team of educators had the opportunity to attend ECET2NY at Pace University for teacher to teacher professional learning. We met incredible New York State educators who demonstrate the importance of working within communities to accelerate student achievement outcomes.
Sponsored by The Education Partners, the Bill and Melinda Gates Foundation, Learning Forward, and Teaching Matters, ECET2NY, which stands for Elevating and Celebrating Effective Teachers and Teaching, brought together educators to celebrate and elevate the teaching profession and explore how we can collaboratively support development within the classroom. One topic that teachers explored - through a collaborative colleague circle format - was the integration of technology and arts in the content area. Teachers discussed how to bring media arts into the classroom, integrating multi-media projects into the curriculum Teachers also explored how to engage in difficult conversations with faculty in service of students. Teachers practiced initiating and engaging in difficult conversations with the goal of changing adult actions and attitudes towards students. The Hope Street Group encouraged teachers to voice their opinions in policy.
Clint Smith mobilized the crowd of teachers with his powerful and uplifting spoken word poetry. He praised urban educators for their role in promoting education for low-income students.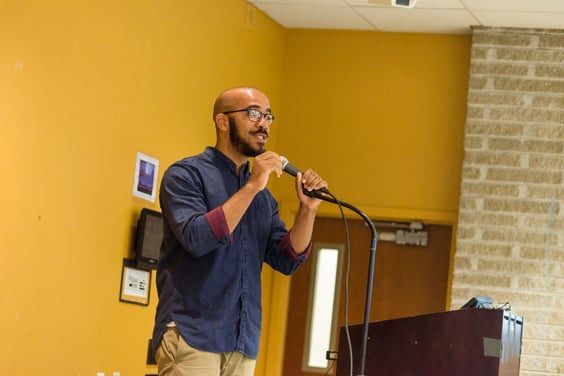 ECET2NY leaders encouraged teachers to use Twitter as a resource in the classroom and as a tool to support their professional development. Teachers were encouraged to record their passion for teaching, tweeting their reason for teaching with the hashtag #WhyITeach.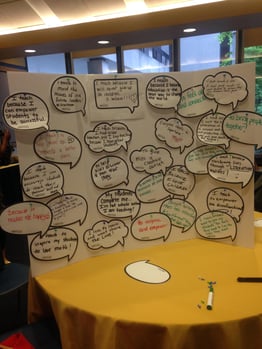 We support the great work of these teachers in strengthening teacher leadership competencies and active voices!