Educational Gaming (Game-Based Learning)
This is the second installment of a series highlighting the top innovations in education technology.
Read Part I - The Internet of Things.
Creating a 21st century school requires educators to address a rapidly changing world filled with new problems as well as exciting new possibilities. Innovations in technology offer teachers and school leaders the opportunity to revolutionize and personalize learning for students.
What is Educational Gaming?
Game-based learning is the integration of games into educational experiences. Games are impactful learning tools that benefit the cognitive development and the soft skills students need to succeed in the 21st century: collaboration, problem-solving, communication, and critical thinking.
Educational games present concepts in engaging and challenging ways for students: from kindergarteners to high schoolers. Games-based learning is excellent for engaging multiple learning styles and can affect cognitive and psychomotor skills.
Games engage players in a learning activity through narratives and motivate children. Children express themselves as individuals while learning and engaging in social issues.

Impact on Student Learning
Interactive cognitive complexity theory suggests that simulation games are more effective than other instructional methods because they engage students' affective and cognitive processes.
Studies show that games allow students to learn outside of the classroom and teaches them focus to learn better in school

Simulations games result in increased learning outcomes by 25%

Research suggests that games can be used to assist achievement of classroom content.
Examples of Use
Global conflicts is an award-winning series of educational games that allows students to learn about conflicts around the world and the themes of democracy, human rights, globalization, terrorism, climate and poverty. Each game presents different historical, religious, social, economic and political reasons behind the conflict.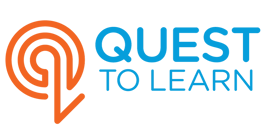 Teachers use the principles of video game design to write curriculum at Quest to Learn, a school in New York that is organized into missions and quests:
Focuses on multifaceted challenges that may have more than one correct answer, letting students explore different solutions by making choices along the way.

The learning model applies to all aspects of the school, including an innovative professional development program called Studio Q, a closed social network platform called Being Me, the curriculum and overall approach to school culture. The model is highly collaborative, pairing game designers with teachers and curriculum specialists and integrating digital media alongside more traditional tools like textbooks, worksheets and pencils.

Quest to Learn students study game design using Gamestar Mechanic and other computer programs. After students successfully complete Gamestar missions, they are awarded avatars and other tools they can use to build their own games.
Cost
Educational gaming can be low-cost with certain devices but integrating across curriculum and schools can be costly
Read the articles below to continue to learn more about educational gaming:
http://www.edudemic.com/ultimate-guide-gamifying-classroom/
http://edtechreview.in/trends-insights/insights/339-game-based-learning-impacting-education
http://www.parentingscience.com/Effects-of-video-games-on-school.html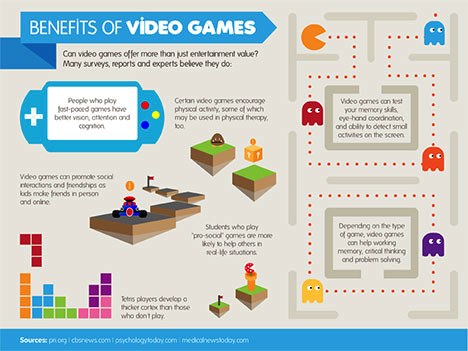 Source: http://oedb.org/ilibrarian/50-educational-video-games-that-homeschoolers-love/
---
Stay tuned for our next post about the use of Avatars in education.