This is the sixth installment of a series highlighting top innovations in teaching methodologies.
Read Part I - Inquiry-Based Learning
Read Part II - Adaptive Learning
Read Part III - Interest-Based Learning
Read Part IV - Project-Based Learning
To provide children with the skills they will need to succeed in a rapidly evolving world, innovative schools are implementing a wide range of curricula in order to complement classroom technology and school infrastructure.
What is a Blended Learning?
Blended learning is any time a student learns, at least in part, at a brick-and-mortar facility and through online delivery with student control over time, place, path or pace. During the school day, students move between regular classroom instruction and online instruction based on a schedule or at the teacher's discretion.
Impact on Student Learning
Blended learning can foster a decrease in student attrition and facilitate an increase in the passing rate for student examinations.
Students at Rocketship Education— a K–5 charter network started in California, in which 90 percent of students come from low-income households—scored on par with students from the most affluent school districts in the state.
Students differed widely in their perceptions, resulting in variations in study approaches and grades – students with positive perceptions of the e-learning environment tended to obtain better grades, and vice versa.
A summer-school pilot program found a small but insignificant benefit for students in the blended learning compared to a "control" classroom.
Examples of Use
Summit Denali uses individualized skill-building playlists created by the Activate Instruction platform to prepare students for standards-aligned, project-based work.
Carpe Diem (CDCHS) utilizes an effective combination of personalized online learning in a lab setting and workshops taught by master teachers. Students rotate throughout the day between online activities in a learning center and face-to-face classroom instruction, where a teacher reteaches, enhances or applies material introduced online. if a student struggles for more than three minutes with a concept, the e2020 system alerts the teacher.
Cost
Many inputs go into the costs behind a blended-learning school: the number of teachers and administrators; their specific salaries; the instructional materials and technologies; student services; and other school operations.. On average, researchers estimate that the costs for implementing blended learning range from $7,600 to $10,200 per pupil.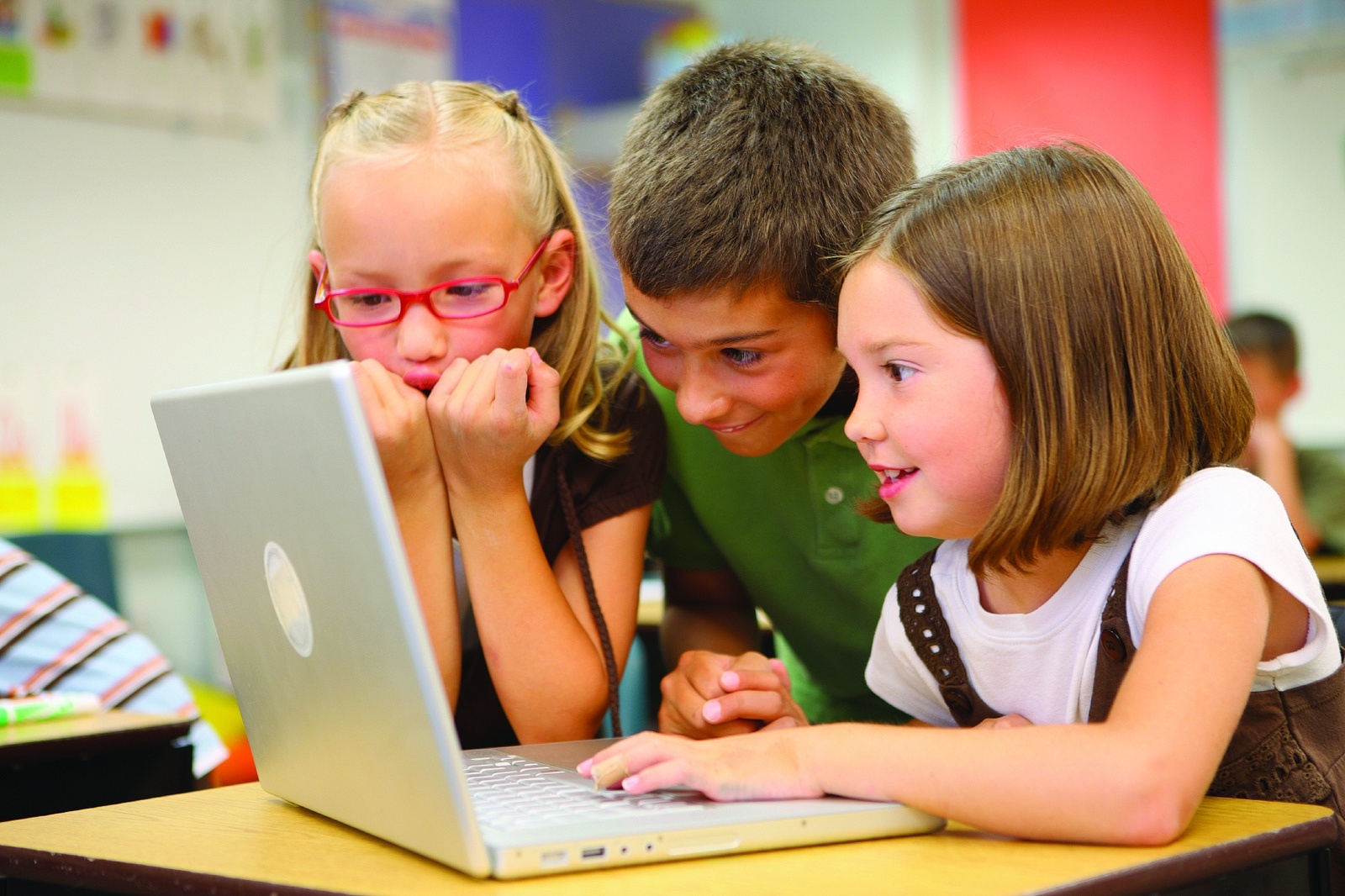 Cover Photo Source: Lucélia Ribeiro